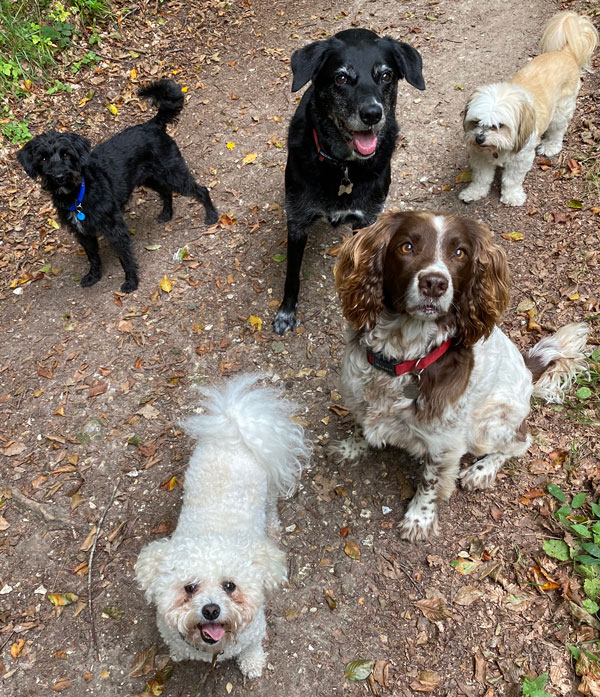 Group Walks with social dogs
Sociable hounds will be collected and taken to the beautiful Southdown's for an hours walk, fun and interaction. It's cooler in the Summer months in the canopy of the trees and protects us from the elements in the winter. Great for safe lead free time in the Goodwood forests. Your pup will then be ready for a good snooze when returned home.
Notes, photos and videos are sent to show what a great time they have had.
Solo Walks
I have had plenty experience with unsociable hounds and dogs that must be walked alone. Amazing things can happen with some one to one time.
Marley could not be walked off lead. He was aggressive with people, dogs and anything that moved. He is now off lead every walk and his focus is on me and a ball. His owners cannot believe the change in him and now enjoy taking him out.
"Billy, my Springer Spaniel has been walking with Jo for a couple of years. He absolutely loves her, and crashes to the door on our wooden floor when he hears the key in the door. He wags his tail like mad and leaves so excited and happy. Jo always leaves very useful and positive feedback after the walk and it's obvious Billy has a fun time with the other dogs. Jo is professional, extremely reliable and very flexible. We are so happy to have found her and we couldn't recommend her highly enough for your dog. Thank you Jo. You're the best!!"
Geraldine Wilcock
"Jo has been walking our springer Gunner for over 3 years and is outstanding. You can always tell if a dog walker is any good, from the reaction of your dog. Gunner goes mad with excitement when Jo arrives to pick him up. He does love being with her, which is always lovely to see. She is so so caring, always leaves notes on how the walk has gone and how Gunner has been, even towels him down when he is wet. We are having to finish with Jo due to us moving out of the area and we are gutted! The next dog walker we have, has a lot to live up too. Cheers Jo we'll all miss you😥."
Nigel Mudd
"I have been using Happy Pets for approx 2yrs. Exceptional service, punctual, organised, always flexible where my work requirements often dictate changes and she always keeps me in the loop. Happy Pets have also really worked with my dog to socialise him better and a result he is so much calmer around other dogs. He is fitter, happier and better behaved. I can't recommend Jo and Happy Pets highly enough"
Steve Holman
Looking For A Professional?
I feel so privelliged to work with animals and have been blessed with over 10 years experience as a profesional animal carer. We are their everything.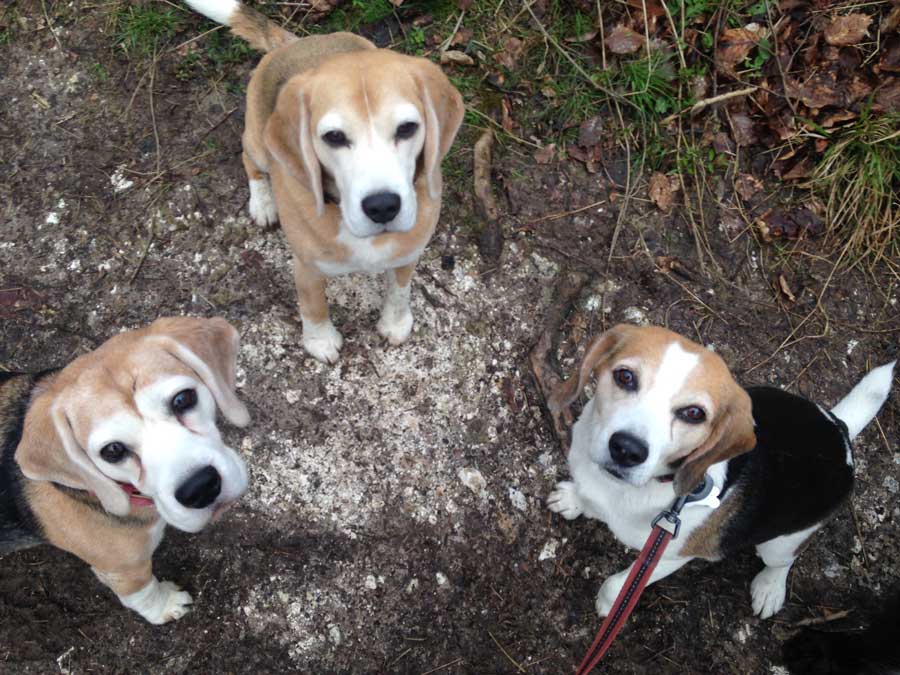 Get in Touch By Phone Or email
I will always try to answer the phone, but sometimes have my hands full. Please leave a message or email below and I will always get back to you in a few hours.